Beskrivelse
The Podium Flight MX Handlebars are the latest in the development of our MX handlebar technology. With our own tubing profile and design we've created a non-braced handlebar that has already proven worthy of race wins. The Podium Flight bar is constructed of a 2014-T6 alloy to provide added strength. Focusing more on racers and those riders looking for the perfect balance between strength and style the Podium Flight has been vigorously tested by top supercross and motocross racers.
PRODUCT FEATURES
1 1/8′ clamp diameter (requires 'oversized' triple clamps or bar mounts)
Constructed of 2014-T6 alloy for added strength
Stealth 2-Toned graphics
Knurled left slide helps with grip bar adhesion
Includes High density foam bar pad
Multiple bend options available, if bend is listed on the application guide, but not on the list below, it is out of stock.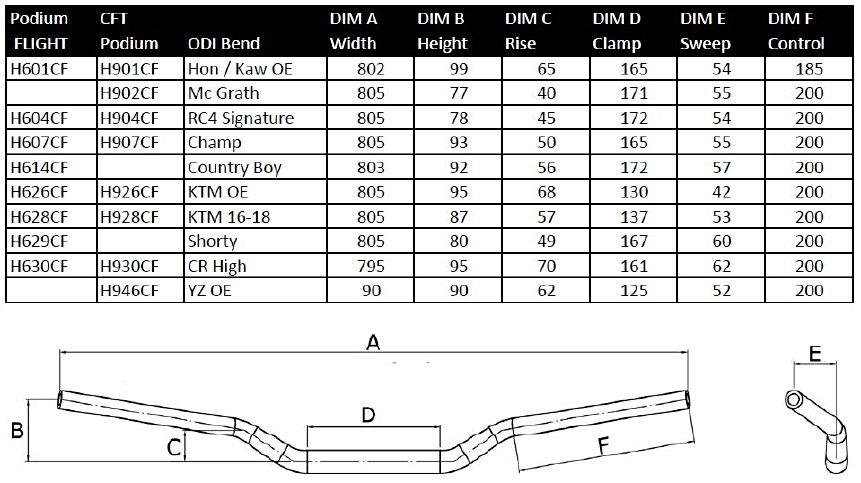 Similar to Renthal 999